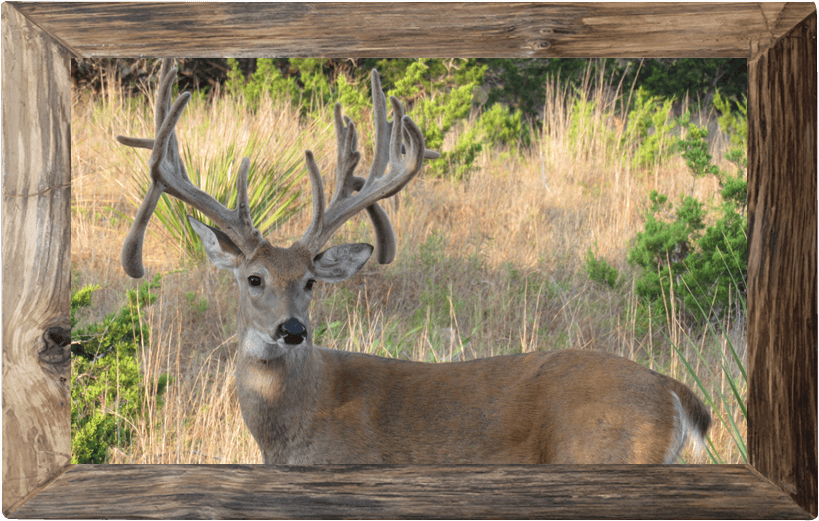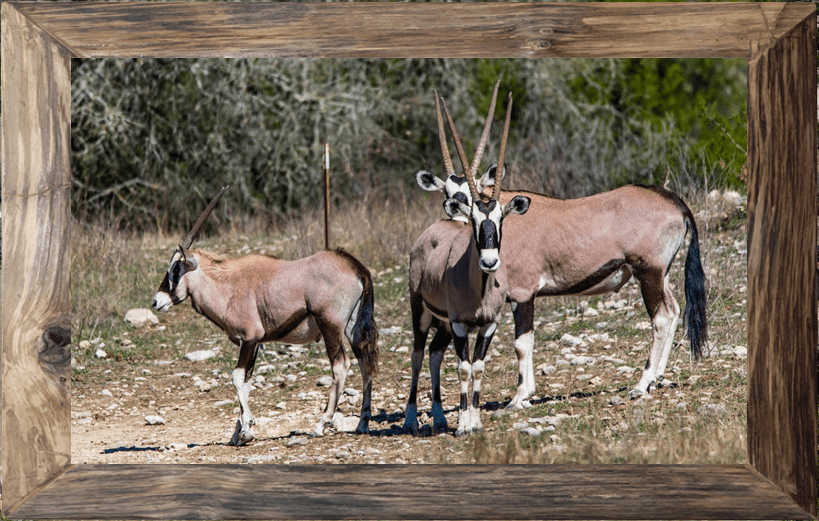 Venado Springs Hunting
Premiere Hunting Experience for Corporate Clients
Venado Springs Ranch is a premier hunting ranch in Texas that has been developed over the past 20 as a high fenced property with a focused game management program to assure the high-end quality trophy deer and exotic population. Sitting on the South Western edge of the Hill country, this area provides significant elevation changes from the valleys to the hilltops with plenty of places for the deer and wildlife to roam and flourish. We limit and manage the amount of hunting each year to assure our clients are satisfied with both the quality and quantity of the deer and exotics available for their hunting needs. The ranch has been under new management, since 2018, which is dedicated to a continued long-term plan of breeding and deer and exotic management program that is focused on the right genetics. The Deer program is focused on developing Hill Country deer with South Texas larger bodies and very typical antlers. You can see the typical deer genetics in the photo gallery below. Our new Breeder Bucks (as seen below) along with new breeder does with high end genetics will lead us to an incredibly special future for this ranch and our hunters.
Our hunters are treated like royalty from the time they arrive throughout their hunt at Venado Springs Ranch. Hunts are mostly guided and the 8,000 square foot first class lodge provides the perfect setting to entertain your guests " Texas Style". The lodge has eight rooms, each with a separate full bath, which can accommodate up to 16 hunters. We can provide meals and cooks to assure that you focus your time on entertaining and socializing with your guests. We also have plenty of activities to keep everyone entertained in between the hunts and evenings. This will be the Hunting experience that you and your guests talk about for years to come and the memories will last a lifetime. Our Deer Hunting Season is from October through the end of February. Exotics are hunted at any time of the year, check with us to verify the proper season for certain exotic species.
The following is a list of the types of Species that we have available on the ranch to hunt:
White Tail Deer
Red Stagg Deer
Fallow Deer
Sika Deer
Axis Deer
Black Buck Antelope
Mouflon Rams
Aoudad Rams
GemsBok Oryx
Whitetail Deer - We have an abundant amount of mature whitetail deer to hunt on the Ranch. Most of the deer harvested the past several years range from 140 to 250 SCI raw score. The typical genetics that produce these kinds of SCI scores are truly special. Whitetail deer are native to North, Central and South America with most of the whitetail population in the U.S and Canada residing in Texas.
Axis - We have an ample amount of Axis with many of them in Trophy category of above 32". Known as spotted deer, Axis are native to the Indian subcontinent. These deer were introduced to Texas in 1932 and their numbers have grown significantly in Texas since that time.
Black Buck - We have a significant herd of Black buck antelope that provide great trophy mounts. They are native to the Indian Subcontinent and continue to flourish in Texas since introduced in the 1930's.
Fallow Deer - The fallow deer also make a unique trophy mount. The fallow deer are native to western Eurasia and were introduced to North America in the days of George Washington. They are very well acclimated to the Texas Hill country and the numbers have grown over the years.
Red Deer – The animals are truly majestic to see and watch. They make great large mounts and we have some trophy sized Stagg available. Red Deer come from most of Europe and are one of the largest deer species behind elk, moose and sambar deer.
Sika Deer - These animals are similar to the Red deer but they are a little smaller in body and antler size. We have a limited amount of Sika on the ranch, but there are a special mount. They come from East Asia and are abundant in Japan. The Manchurian Sika deer are a little bigger and come from China, Korea and the Russian Far east.
Gemsbok – Oryx Gemsbok make a tremendous mount. Fully grown, weighing 400 to 600 pounds, they produce a remarkable amount of meat. Compared, side by side, many thin the taste is even better than steak. Gemsbok are large animals that came from South Africa and are a large antelope in the genus Oryx These animals are from Africa.
Aoudad Sheep - This type of Sheep can make a very special mount with the breast chaps. We have a large population of Aoudad on the ranch with some true "Grand Daddy" sized trophy Rams available. These animals are from the rocky mountains of North Africa and have taken well to the Texas climate.
Mouflon Sheep - This type of sheep are known for their dark brown coat with the white patch in the middle of the back and also have large curled horns. We have some of the biggest Rams on the Ranch that have been here for over 10 years. They are the most likely record setting trophy's. This animal is known to come from Iraq and Iran, were introduced to Europe of the years and then North America in the 1980's, where they continue to flourish.
Feral Hogs – We have plenty of hogs to hunt on the ranch and they are fair game on any hunt. They were introduced to North America in the 16th century and have become over populated in many states including Texas.
Turkey – We have a substantial amount of Turkey available on the ranch, which can be hunted in the winter or springs seasons.
Come join us for the hunting and entertainment package of a lifetime.